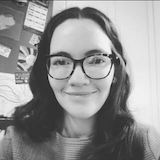 Hi! I'm Alice. I'm so glad you're here.
I write funny stories about people falling in love. Mainly princes and princesses because I'm a bit of a royal family tragic. Also because writing about royalty is the closest I'll ever come to wearing a tiara that isn't made of plastic.
I live in Australia with my husband and three small humans. In my seventeen seconds of free time each day I love reading romantic comedies, watching cheesy Netflix movies and baking cakes which I absolutely do not eat most of myself.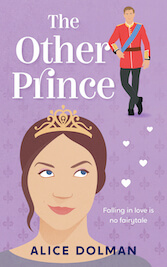 The Other Prince - Royal Connections Book 1
Having royal withdrawals after binge watching The Crown? Spend some time with Prince Edmund and Prince Leo in this feel-good romantic comedy about love, friendship and tiaras. Perfect for fans of American Royals, The Royal We and Red, White & Royal Blue.
Amelia Glendale has always loved the royal family and had a huge crush on charismatic playboy prince, Prince Leo. After moving to London, she landed her dream job working for the Queen's Charitable Foundation and hasn't looked back. But when Queen Alice dies after 74 years on the throne, she suddenly finds herself working for her longtime crush - and his older brother.
Prince Edmund has always been the sensible brother and dutiful heir. But when he is left at the altar, his scandal-free reputation falls apart.
What will happen when sparks fly between Amelia and Edmund - will the pressure of life in the spotlight prove to be too much for Amelia, or will she get her fairytale ending?
If you like stories about royal families, strong women and falling in love, you'll love the first instalment of the Royal Connections romantic comedy series.
Order now on Amazon!
Buy Now
God Save the King - Royal Connections Book 2
Amelia and Eddie are back in the laugh-out-loud, feel-good sequel to The Other Prince.
When Amelia Glendale moved to London, she never dreamed she'd fall in love with a prince... until she met Edmund.
But, after a tragic accident, Prince Edmund becomes King and everything changes.
Will Amelia and Edmund's relationship survive the pressure of life in the palace, or will the weight of the Crown tear them apart?
Pre-Order now on Amazon!
Buy Now
Want to get in touch with Alice? Fill out the contact form below.